Data Transparency 2018
Mayflower Hotel | Washington, D.C.
On Wednesday, October 10, the sixth annual Data Transparency 2018 (DT2018) explored how data is being standardized, shared and used to create a better future for our society.
Our government and society are beginning to embrace data formats that equip insight-driven decisions and reduce compliance burdens. Policy reforms, new nonproprietary standards like the Legal Entity Identifier, and technological breakthroughs are coming together to deliver data directly to users. DT2018 was the Data Foundation's flagship event.
Attendees joined us to examine the challenges, benefits, and solutions around information sharing across the government, compliance, and private sectors. With these changes comes greater transparency, analytics for better decision making, and cost reduction across the private sector. DT2018 celebrated keynote speakers who are leading the global movement from disconnected documents to standardized, shareable, usable data. The event also featured two breakout tracks, through this lens in specific contexts:
Government Data
By replacing documents with standardized open data, our federal, state, and local governments are improving transparency outside and informing decisions inside. Our Government Data track explored data-driven management, anti-fraud analytics, and future reforms like the OPEN Government Data Act.
Compliance Data
As long as compliance is based on documents, avoidable costs will continue to burden regulated entities. But as regulatory and grant recipient reporting become data centric, lines of code are replacing layers of lawyers. Ideas like Standard Business Reporting, technologies like blockchain, and initiatives like the White House's Results-Oriented Accountability for Grants are leading the way.
Private-Sector Data
Leading companies are voluntarily standardizing and sharing their operational data, improving business models, and enabling new industries. The Private-Sector Data program track introduced the concepts, motivations, and benefits of private-sector data sharing.
DT2018's exhibition hall highlighted the thought leaders behind the efforts of the Data Foundation and Data Coalition, demonstrating their private-sector solutions that enable these changes. Attendees represented leadership across federal agencies, state, and local governments, and the private sector.
Agenda
5:30 PM, OCTOBER 9
Data Transparency 2018 Welcome Reception (invitation only)
OCTOBER 10
Time
Session / Speakers
8:00 AM
Registration and Breakfast
9:15 AM
Welcome Address
Hudson Hollister, Board of Directors, Data Foundation
Yasser Mahmud, Vice President of Product Marketing, Workiva
9:30 AM
Federal Keynote Address: Standardize, Share, and Use
Margaret Weichert, Deputy Director for Management, White House OMB
Bryce Pippert, Senior Vice President, Booz Allen Hamilton (moderator)
10:00 AM
International Plenary: Managing Data to Inform Policymaking
Andrew Lalor, Assistant Secretary, Data & Digital, Dept. of the Prime Minister & Cabinet, Australia
Craig Clay, President, Donnelley Financial Solutions (moderator)
10:15 AM
Transparent State and Local Financial Reporting: The Case for Open Data
Jim Harper, Former Director of Information Policy Studies/Senior Fellow, Cato Institute
Dean Ritz, Senior Director of IP and Digital Reporting Strategy, Workiva (Title Sponsor)
10:30 AM
Networking Break
11:00 AM
Demo: The Data-Driven Future of Federal Financial Management | Sponsored by Deloitte
Dave Lebryk, Fiscal Assistant Secretary, U.S. Treasury
Amy Edwards, Deputy Assistant Secretary, Accounting Policy and Financial Transparency, U.S. Treasury
Tasha Austin, Principal, Deloitte (moderator)
11:30 AM
Plenary: A Data-Driven ReInvention for Grants at HHS | Sponsored by MorganFranklin
Andrea Brandon, Deputy Assistant Secretary, HHS
Mike Peckham, ReInvent Grants Initiative Lead, HHS
Frank Landefeld, Managing Director, MorganFranklin Consulting (moderator)
12:00 PM
Government Data Plenary
Suzette Kent, Federal Chief Information Officer, White House OMB
Nick Hart, Director, Evidence-Based Policymaking Initiative, Bipartisan Policy Center (introduction)
12:20
Lunch and Division into Tracks
Track 1: Deploying Government Data for Evidence and Management | Grand Ballroom
Track 2: Modernizing Compliance Data for Efficiency and Transparency | East Room
1:30 PM
Welcome
Welcome
Christian Hoehner, Senior Policy Director, Data Coalition
Mark Reger, Former Deputy Controller, White House OMB, representing AGA
1:35 PM
Panel 1: Deploying Data in the Fight Against Fraud
Panel 1: Transforming Federal Grant Reporting | Sponsored by REI Systems
Kelly Tshibaka, CDO, Office of the Inspector General, U.S. Postal Service
Stephanie Endy, Representative, Federal Demonstration Partnership
Julia Lane, PhD, Professor Wagner School, NYU
Jon Minkoff, CDO, Enforcement Bureau, FCC
Yolanda Jones, Director, Grants Systems Modernization, HHS
Latesha Love-Grayer, Assistant Director, Forensic Audits and Investigations, GAO
Natalie Rico, Senior Policy Analyst, Management Controls and Assistance, OFFM, White House OMB
Jim Harper, Former Director of Information Policy Studies/Senior Fellow, Cato Institute (moderator)
Wagish Bhartiya, Senior Director of SaaS Business, REI Systems (moderator)
2:15 PM
Panel 2: Corporate Data Philanthropy | Sponsored by the Schar School at GMU
Compliance Data Demo: How the Legal Entity Identifier Brings Clarity to Compliance | Sponsored by Bloomberg
Justin Fessler, Artificial Intelligence Strategist, IBM Federal
Srinivas Bangarbale, CDO, CFTC
Marc Teerlink, Global Vice President, SAP Leonardo
Robin Doyle, Managing Director, Office of Regulatory Affairs, JP Morgan
Laurie A. Schintler, Director of Data and Technology Research Initiatives, Center for Regional Analysis, Schar School of Policy and Government, GMU (moderator)
Steve Meizanis, Global Head, Bloomberg LEI (moderator)
2:45 PM
Networking Break
Networking Break
3:15 PM
Government Data Demo: Federal Use of Private-Sector Data | Sponsored by Infogroup
Panel 2: Generating News From Compliance Data | Sponsored by RDG Filings
Donald Haughton, Supervisory Workforce Analyst, Employment and Training Administration, Dept. of Labor
Jo Guo, Data Director, Equity Data Methodology, Morningstar
Michael Dalton, Research Economist, Office of Employment and Unemployment Statistics, Bureau of Labor Statistics
Ken Romano, Product Director, Associated Press
Jim Winner, Vice President, Federal Government Business Development, Infogroup (moderator)
Steve Sternberg, Assistant Managing Editor for Health Initiatives, U.S. News and World Report
Jonathan Elliott, Chief Operating Officer, RDG Filings (moderator)
3:45 PM
Panel 3: Government CDOs | Sponsored by Alation
Panel 3: Compliance Data to Empower Financial Markets | Sponsored by Donnelley Financial Solutions
Kris Rowley, CDO, GSA
Dan Doney, CEO, Securrency
Brandon Brown, CDO, Wage and Hour Division, Dept. of Labor
Chris Taggart, CEO, OpenCorporates
LCDR Nick Benes, CDO, Office of Naval Research, U.S. Navy
Dave Lindsay, CEO, Delv
Anand Aidasani, VP Sales, Alation (moderator)
John Truzzolino, Director of Business Development, Donnelley Financial Solutions (moderator)
4:45 PM
Closing Remarks | Reconvene in Grand Ballroom
Hudson Hollister, Board of Directors, Data Foundation
Sarah Joy Hays, Interim President, Data Foundation
Mike Starr, Vice President of Governmental and Regulatory Affairs, Workiva
Note
3:30pm - 4:45pm
Session: State CDO Roundtable (invitation only)
State CDO Roundtable Participants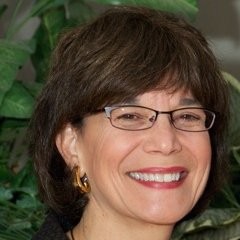 Former Chief Data Officer, State of New York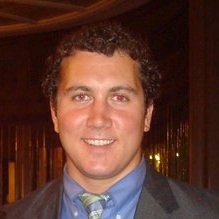 Director Of Public Affairs at Ohio State Treasurer
Chief Data Officer, District of Columbia
Chief Data Officer, State of Alabama
Chief Data Officer, Commonwealth of Virginia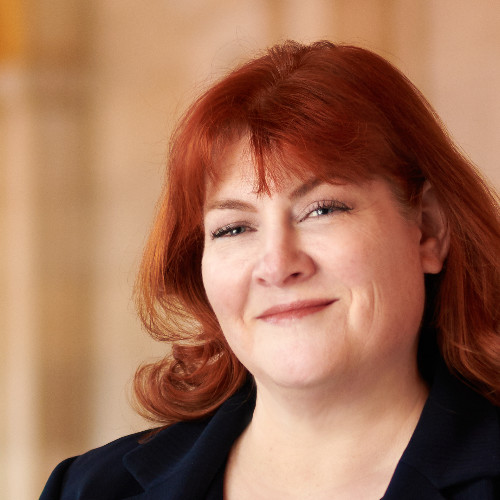 Former Chief Data Officer, State of New Jersey
Chief Economist, Office of the Utah State Auditor
Chief Data Officer, State of Arkansas
Innovations in Government Fellow, Ash Center for Democratic Governance and Innovation, Harvard Kennedy School